Mossfest
The Rheumatosphere team regulary take part in the Middle of Scotland Science Festival (MoSSFest).
We explore the cells that are inside of our bones and how the balance of these cells helps to keep our bones healthy. We look at OSTEOBLASTS, bone building cells, and OSTEOCLASTS, bone breaking cells.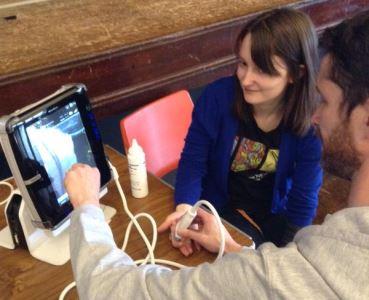 To help us to remember these cells we make biscuits versions of them, with the osteoblasts having more building equipment in order to make lots of new bone, and the osteoclast having lots of equipment to break down the old bone, so it can replaced by the new bone.
While we eat our yummy biscuits, we also think about what would happen if we had too many of the osteoclast breaking down our bone and the osteoblast couldn't keep up making new bone!