Patient conference - January 2016
The RACE team held their first patient conference in January 2016 at the University of Birmingham. Delegates from Birmingham, Glasgow and Newcastle attended the event, which was facilitated by Prof Karim Raza and Dr Marie Falahee from Birmingham; Dr Stefan Siebert from Glasgow; and Dr Arthur Pratt and Helen Hanson from Newcastle. Karim, Stefan and Arthur are part of the RACE team, Marie is a psychologist who helps coordinate the patient research partner group and Helen is a Rheumatology Research Nurse.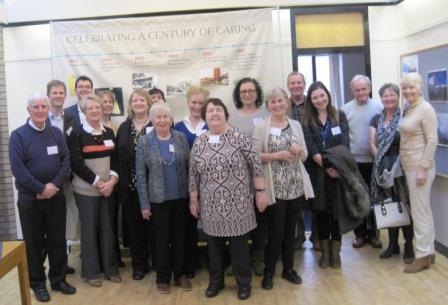 Our patients and facilitators at the Birmingham meeting‌
The aim of the meeting was to hear about patients and carers views on research and specifically
What types of research in to rheumatoid arthritis research would be prioritised
What are the best ways to keep people up to date with the latest findings
How people would like to get involved in research
There were lively discussions in the patient groups before we joined with a wider group of clinicians and scientists from Birmingham who had been discussing similar issues. A full report of the meeting will be available shortly.