2014 students
Four excellent students were recruited to the project to begin their PhDs in Autumn 2014. All of them spend time at two institutions, broadening their experience of working in different laboratories and with different techniques:
Emilie Cosway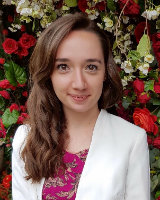 Project title: Factors Controlling the Development and Function of Dendritic Cell Subsets
Emilie graduated from the University of Birmingham in 2014 with a first class honours degree in Biomedical Science. During her PhD, Emilie was supervised by Graham Anderson and William Jenkinson from the University of Birmingham, and Paul Garside and Jim Brewer from the University of Glasgow. Emilie focused on understanding how the thymic dendritic cell populations which have been shown to be strongly involved in the induction of central tolerance are supported in the thymus. She successfully defended her thesis in November 2017.
Verena Kaestele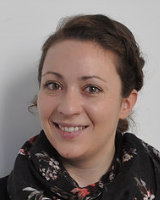 Project title: The Functions of Innate Lymphoid Cells in Rheumatoid Arthritis
Verena moved to Glasgow after a year working with Dr Axel Hueber in Erlangen, Germany. She is working in Simon Milling's lab in Glasgow, with strong support from David Withers in Birmingham. Her PhD project focused on the functions of innate lymphoid cells, which will help to understand their roles in the pathogenesis of rheumatoid arthritis.
Laura Ridgely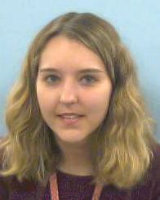 Project title: Cytokine mediated CD4+ T-cell dysregulation in early rheumatoid arthritis
Laura graduated from Newcastle University with a first class degree in Biomedical Sciences in 2014. Using both traditional and high-throughput molecular approaches, Laura is investigating the downstream functional effects of IL-6 exposure on naive human CD4+ T cells. In Newcastle she is supervised by Arthur Pratt, John Isaacs and David Young, and she is co-supervised by Ruaidhri Carmody in Glasgow.
Matthew Wood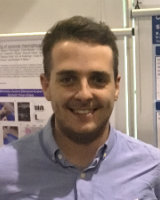 Project title: Synovial antigen-presenting cells in inflammatory and non-inflammatory arthritis
Matthew Wood graduated with a first class degree in Biomedical Sciences from Northumbria University. During his PhD, Matthew was supervised by Catharien Hilkens (main), Gary Reynolds, Muzlifah Haniffa, and John Isaacs at Newcastle University, and Simon Milling at the University of Glasgow. Matthew investigated cellular and molecular heterogeneity in the synovial tissue of rheumatoid arthritis and osteoarthritis patients, particularly synovial macrophages. He successfully defended his thesis in January 2018.