2015 students
Four fantastic students joined our team in October 2015:
Marija Bedaj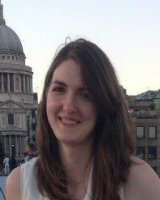 Project title: Investigating the impact of JAK inhibitors on DC-T cell interaction in rheumatoid arthritis
Marija graduated from the University of Edinburgh with a Biological sciences degree with Honours in Immunology. She is supervised by Paul Garside and Robert Benson from Glasgow, and Francesca Barone and Helen McGettrick from Birmingham. Marija will use a novel Sjogren's syndrome model and in vivo imaging to investigate the impact of the pathogenic stroma on the behaviour of T lymphocytes in the context of chronic inflammation.
Rhys Jones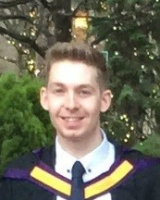 Project title: Determining the Role of Innate Lymphoid Cells (ILCs) in the Set-up of Central Immune Tolerance
Rhys graduated from Cardiff University with a degree in Biochemistry before pursuing a Master of Research in Translational Medicine at the University of Manchester. His project supervisors are David Withers from Birmingham, and James Brewer and Paul Garside from Glasgow. Rhys will determine the role of a newly characterised group of cells, termed innate lymphoid cells (ILCs), in the set-up of immune tolerance in the thymus, a key tissue where auto-reactive T cells are deleted to prevent autoimmunity.
Jennifer Mitchell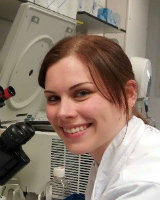 Project title: Can inducing Toll-like receptor tolerance reduce chronic inflammation in rheumatoid arthritis?
Jennifer graduated from the University of Aberdeen in 2015 with a first class degree in Immunology. She is working in Dr. Ruaidhri Carmody's lab in Glasgow with co-supervision from Dr. Carl Goodyear (Glasgow) and Prof. Andy Clark (Birmingham). Jennifer will use transcriptomic techniques to investigate whether inducing Toll-like receptor tolerance has a remedial impact on chronic inflammation in arthritis.
Kalvin Sahota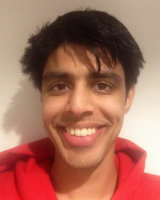 ‌Project title: The contribution of activation signals 1, 2 & 3 on the metabolic phenotype of CD4+ T Cells and the pathogenesis of rheumatoid arthritis
Kalvin graduated from Newcastle University with an MSci in Biomedical Science and is supervised by Stephen Young and Jane Falconer at the University of Birmingham, Catharien Hilkens at Newcastle University and Christine Wells at Glasgow University. He is looking to understand the implications of irregularities in the immune and in particular CD4+T cell metabolism for the pathogenesis of rheumatoid arthritis.