About us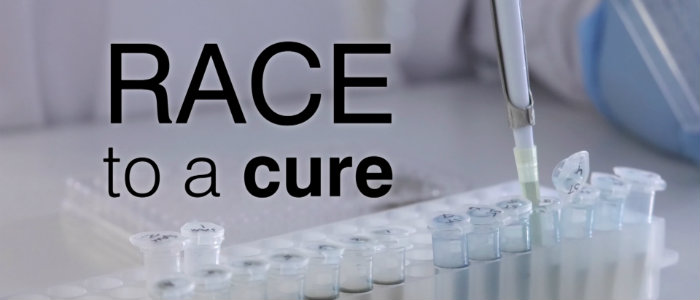 The Research into Inflammatory Arthritis Centre Versus Arthritis (RACE) brings together expertise from the universities of Birmingham, Glasgow, Newcastle, and Oxford, and is funded by the charity Versus Arthritis.
Research is focused on understanding what causes rheumatoid arthritis (RA) to develop, why the inflammation persists and why it attacks the joints. RACE has extended investigations into the pathogenesis of seronegative arthropathies, including psoriatic arthritis, as critical comparators to RA. Researchers study a variety of different cells present in people with inflammatory arthritis, the chemicals they produce and how the joint tissue itself responds.
RACE has explored the biology of RA across disease phases, especially the immunological events leading to breach of tolerance, early synovitis, and progression to chronicity. The Centre is developing these themes, and informed by patient feedback, is additionally focussed on established RA, in particular remission, flare and refractory disease.
Our programme of research clusters includes discovery molecular and cellular science; translational and experimental medicine and clinical trials; tissue pathogenesis of RA in the synovium and wider lymphoid tissues; and using underpinning technologies that empower molecular genomics through cellular analyses to experimental medicine, supported by bioinformatic and systems modelling expertise.
The Centre operates a unique multi-centre supervision programme across its hubs in Birmingham, Glasgow, Newcastle, and Oxford. The four-centre PhD training programme encourages PhD students to spend time in at least two of the hubs as part of an integrated exchange programme to offer a truly exceptional educational support programme, with maximal exposure to state-of-the-art technology in the arthritis field. The Centre appointed 12 students in 2020 and 2021.
The Centre provides a focus for scientific discovery, technical developments, and training, that is delivering a competitive series of studies spanning the spectrum of disease from initiation to persistence.
The Centre was officially launched on 6 June 2104 by Olympic gold-winning rower Katherine Grainger in the stunning surroundings of Glasgow City Chambers. Watch the short film about our launch here.
The project
The project aims to identify
Why Rheumatoid Arthritis begins
Where it starts and why it attacks the joints
Why it persists
Whether we can develop new treatments
It will do this by
Bringing together researchers from four leading universities
Recruiting the best young scientific minds
Engaging with patients to guide our research