Champion Graham dances for Arthritis Research UK
Graham Law, a 12 year old whose mum attends one of the rheumatology clinics in Glasgow, thought he would like to raise funds for Arthritis Research UK. He is a keen Scottish Highland Dancer who has won a number of prizes at the British Championships and decided that he would organise a sponsored highland dance-a-thon, performing some of his award-winning dances.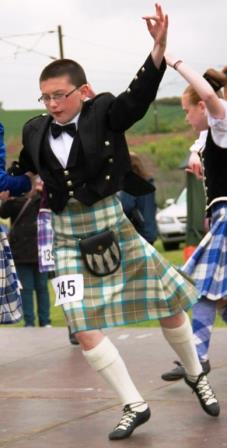 The Morrison's store in Falkirk has kindly agreed to host the event. This will take place on Saturday 19th September from 13.00 – 14.00. Why don't you come along and support his great efforts!
You can also donate to Arthritis Research UK through Graham's Just Giving page at https://www.justgiving.com/Walter-Law/
---
First published: 1 September 2015