Impact of COVID on recruitment to rheumatology clinical research studies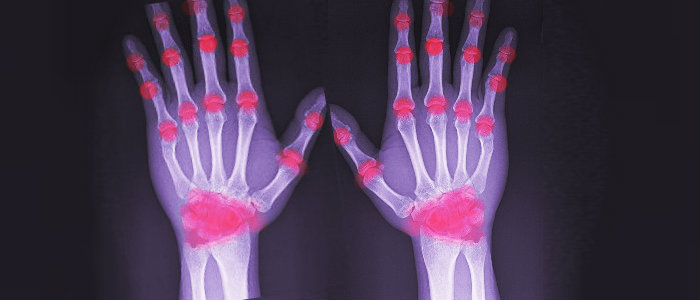 A recent survey conducted by the Versus Arthritis-funded Research into Inflammatory Arthritis Centre (RACE) has shown that people with rheumatoid arthritis are less likely to participate in clinical research whilst COVID-19 is present in the community than they were before the pandemic.
Over 1,000 individuals with rheumatoid arthritis completed the online survey, which was distributed to members of the National Rheumatoid Arthritis Society (NRAS).
The RACE patient research partners contributed to the survey design and were authors on the paper, published in Muscoskeletal Care, describing this important research.
Respondents highlighted some concerns about taking part in research, and suggested ways to improve recruitment at the moment.
These included providing information about safety precautions, scheduling clinic visits for quiet times of day or at non‐hospital sites and avoiding the need to use public transport.
Some respondents described the benefits of taking part in research, and the potential to improve the lives of people affected by rheumatoid arthritis in future.
RACE is a Versus Arthritis funded research partnership between the universities of Glasgow, Birmingham, Newcastle, and Oxford.
These four centres are world leaders in rheumatology research and have joined together to achieve the objective of understanding the causes of inflammatory arthritis and developing better treatments.
To do this, it is essential to carry out clinical research studies with rheumatology patients.
---
If you have rheumatoid arthritis and are interested in taking part in research, ask your rheumatology team about the studies going on at your hospital
First published: 9 June 2021